What You Ought to Know About Our Low-Cost, High Quality Electrodes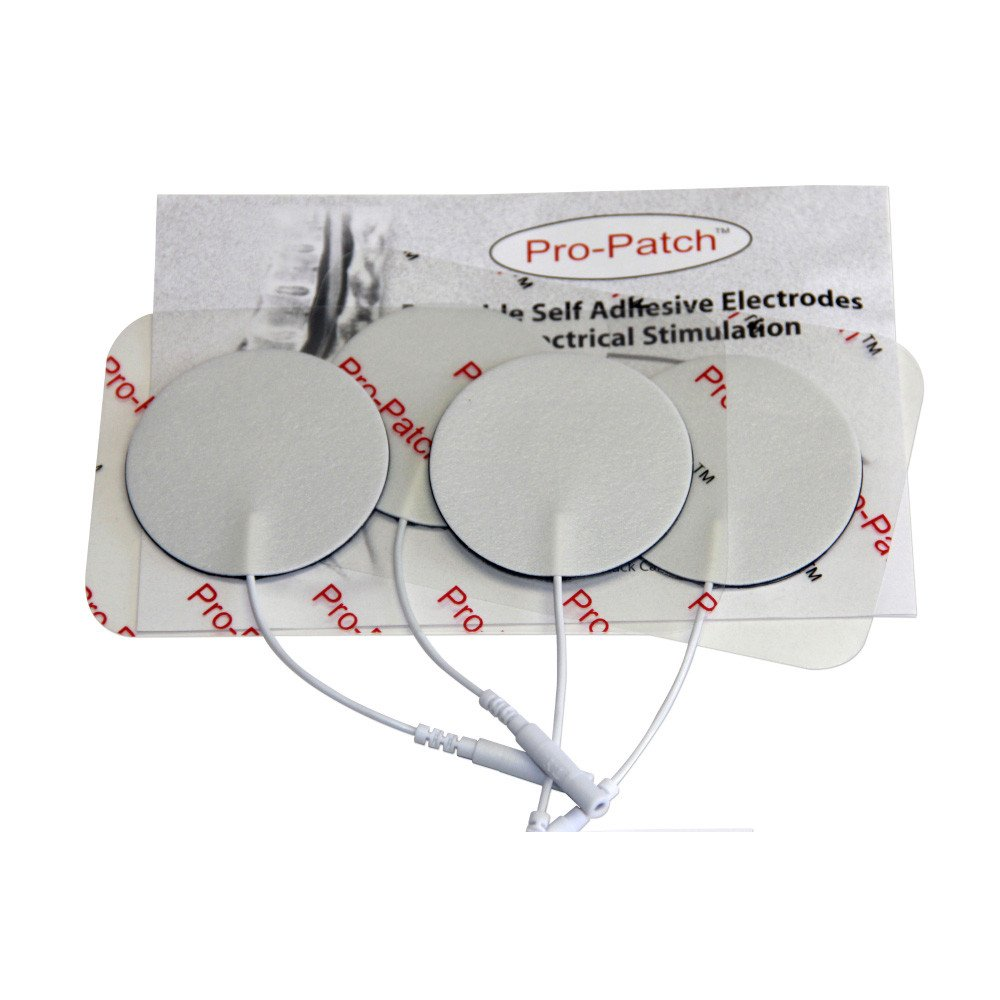 Electrical stimulation devices have changed the lives of many patients who deal with chronic pain for the better. The most essential component of these devices are the electrodes - the adhesive pads that transfer energy into an electrical current in the body. These electrodes need to be replaced once they have reached their maximum amount of usage.
Here at ESA Medical, we offer high-quality electrodes that are affordable, making them an ideal option for patients who rely on TENS, EMS, IF, HGVS, and other units with pigtail-type connecting lead wires, to help them achieve pain relief. 
Here are ten aspects you ought to know about our exceptional, low-cost pigtail electrodes.
Our electrodes are purchased by a wide range of customers, from chiropractors and rehab specialists to physical therapists and physicians, as well as individual patients.
All of the electrodes we sell are compatible with most electrical stimulators that use pin type connectors.
The electrodes come available in four types of backing material - White Foam, White Cloth, Tan Cloth, or specially formulated thin Flex-Plus® backing.
The conductor on the electrodes consists of black carbon fiber, which is combined with an American-made gel adhesive that is manufactured by Covidien®. This allows superior adhesion and extended reusability.
Patients can reuse the electrodes for about 10 to 20 applications.
When compared to national brands such as Uni-Patch® or Axelgaard Pals®, our quality electrodes are available at much lower rates.
Our unique Flex-Plus® electrodes are extra-thin specially formulated, black foam pads that are highly flexible and have superior adhesion on uneven skin areas, or near the joints.
All our electrodes are ideal for those who have sensitive skin because they are free of latex and won't cause skin irritation.
Our selection of electrodes includes various brands such as Eco-Patch®, Stim-Patch, Econo-Patch®, and more to provide buyers with tons of options for meeting their health needs.
All 1.5" x 1.5", 2.0" x 2.0", 2.0" round, and 2.0" x 4.0" electrodes are packed in numbers of four, while 4.0" x 6.0" butterfly-shaped electrodes and 1.75" x 13.5" rectangular electrodes are packaged in singles.
At ESA Medical, we make the availability of high-quality electrodes at affordable pricing our priority, along with providing excellent customer service. To view our vast selection or to place an order, browse our website today.